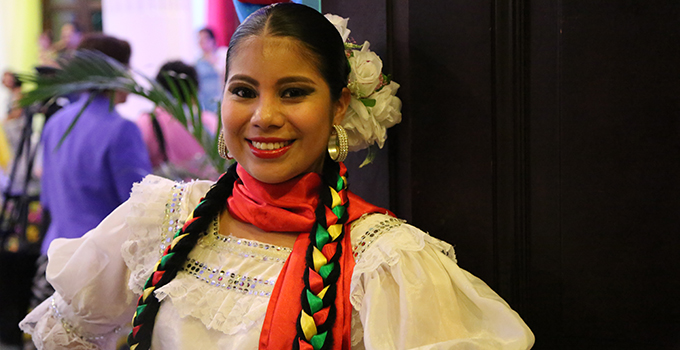 Communicating accomplishments and lessons learned can help honor and strengthen those doing the work. Celebrating successes can help sustain the work of becoming a Healthier City or community.
Key Questions to Consider
How will we celebrate accomplishments and honor community champions?
How will we share learned lessons to community stakeholders and partners?
How will we communicate successes  with others (e.g., public)?
How do we do this? Here are some recommended activities to Communicate and Celebrate
Highlight the accomplishments and recognize champions, community members, and outcomes (through communication channels, at a ceremony, etc.)
Engage the media in communicating success stories
Join a community of practices to share your lessons learned, or attend meetings that offer opportunities to share your experiences
Field Notes
Evaluating and Celebrating Sustainable Transportation Efforts

BUENOS AIRES, ARGENTINA

Buenos Aires, the capital and largest city in Argentina, is working to make its urban center more inclusive and sustainable. In recent years, the city has been lauded for its innovative urban planning and its advanced public transportation system. In 2014, Buenos Aires, was presented the 9th annual Sustainable Transport Award for their improvements to urban mobility, reduction of CO2 emissions, and improvement of safety for pedestrians and cyclists.

For example, as part of a citywide Sustainable Mobility Plan initiated in 2009, the city gave its 9 de Julio avenue, the widest avenue in the world, an impressive transit makeover. The avenue's more than 20 lanes of traffic now include 11 bus lanes that improve travel for 200,000 passengers per day. Additionally, the city has worked to transform the city center into an environment that encourages walking and cycling over driving, and promoting a culture that prioritizes the health of its citizens.

Evaluations show the success of these transportation efforts: passengers have reduced their travel time by an average of 30 minutes per bus ride and the commute across the city has been reduced from 40 minutes to 14.

 

Sources:

Buenos Aires, Argentina Wins 2014 Sustainable Transport Award. Available from: https://www.itdp.org/buenos-aires-argentina-wins-2014-sustainable-transport-award/
2014 Sustainable Transport Award: Buenos Aires, Argentina. Available from http://staward.org/winners/2014-buenos-aires-argentina/
Resources to Help You Celebrate
Resources from the World Health Organization/Pan American Health Organization:
​Resources from Partners/Countries:
Resources from the Community Tool Box (CTB):
CTB Toolkits:
CTB Troubleshooting Guide for Solving Common Problems:
Other Related CTB Readings: