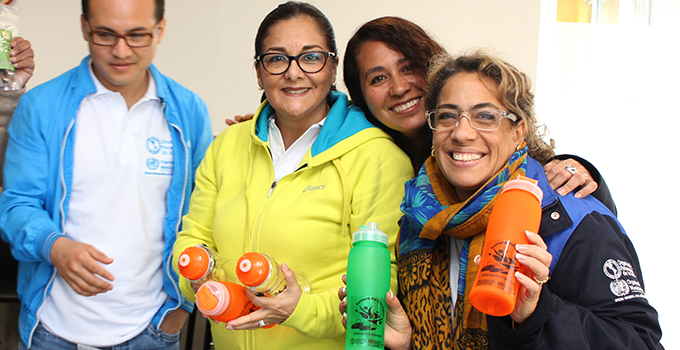 Evaluating progress is essential for accountability and for making adjustments along the way. This involves monitoring activities and accomplishments, assessing the impact and merit, and using the information to improve the effort.
Key Questions to Consider
How will we monitor and evaluate implementation, and whether we are achieving intended effects??
What would success look like for stakeholders, including those most affected?
How will stakeholders, including those most affected, be involved in interpreting the evaluation and what it means?
How will we use an equity lens to see whether the effects benefit all people, including vulnerable groups?
How will the evaluation information be used for improvement? How will we institutionalize or sustain what works?
How will we evaluate and assess participation throughout the process? How have our actions strengthened community assets and capacity?
How do we do this? Here are some recommended activities to EVALUATE
Form  an evaluation team, ensuring meaningful engagement of community stakeholders
Monitor indicators of success for how the community is doing with priority issues/goals
Document activities implemented (e.g., new or modified programs, policies, practices)
Examine the relationship between activities implemented and intended outcomes (e.g., whether an increase in activities is associated with reduced incidence and prevalence of problems)
Use the results to guide improvements and resource allocation
Institutionalize effective programs and policies to address priority issues/goals
Field Notes
Evaluating and Celebrating Sustainable Transportation Efforts

BUENOS AIRES, ARGENTINA

Buenos Aires, the capital and largest city in Argentina, is working to make its urban center more inclusive and sustainable. In recent years, the city has been lauded for its innovative urban planning and its advanced public transportation system. In 2014, Buenos Aires, was presented the 9th annual Sustainable Transport Award for their improvements to urban mobility, reduction of CO2 emissions, and improvement of safety for pedestrians and cyclists.

For example, as part of a citywide Sustainable Mobility Plan initiated in 2009, the city gave its 9 de Julio avenue, the widest avenue in the world, an impressive transit makeover. The avenue's more than 20 lanes of traffic now include 11 bus lanes that improve travel for 200,000 passengers per day. Additionally, the city has worked to transform the city center into an environment that encourages walking and cycling over driving, and promoting a culture that prioritizes the health of its citizens.

Evaluations show the success of these transportation efforts: passengers have reduced their travel time by an average of 30 minutes per bus ride and the commute across the city has been reduced from 40 minutes to 14 .

 

Sources:

Buenos Aires, Argentina Wins 2014 Sustainable Transport Award. Available from: https://www.itdp.org/buenos-aires-argentina-wins-2014-sustainable-transport-award/
2014 Sustainable Transport Award: Buenos Aires, Argentina. Available from http://staward.org/winners/2014-buenos-aires-argentina/
Resources to Help You Evaluate
Resources from the World Health Organization/Pan American Health Organization:
​Resources from Partners/Countries:
Resources from the Community Tool Box (CTB):
CTB Toolkit:
CTB Troubleshooting Guide(s) for Solving Common Problems:
Other Related CTB Readings: